FYI Happenings at The Library
by Janelle Kohl, Librarian
Book Group 
The Book Discussion Group will meet on Thursday March 7th, 2019 at 3pm to discuss Almost Sisters by Joshilyn Jackson.   Since the February meeting was canceled due to weather conditions, this popular book will be discussed in March instead!   If you didn't have time to read it, now is your chance. 
Stop …
Read More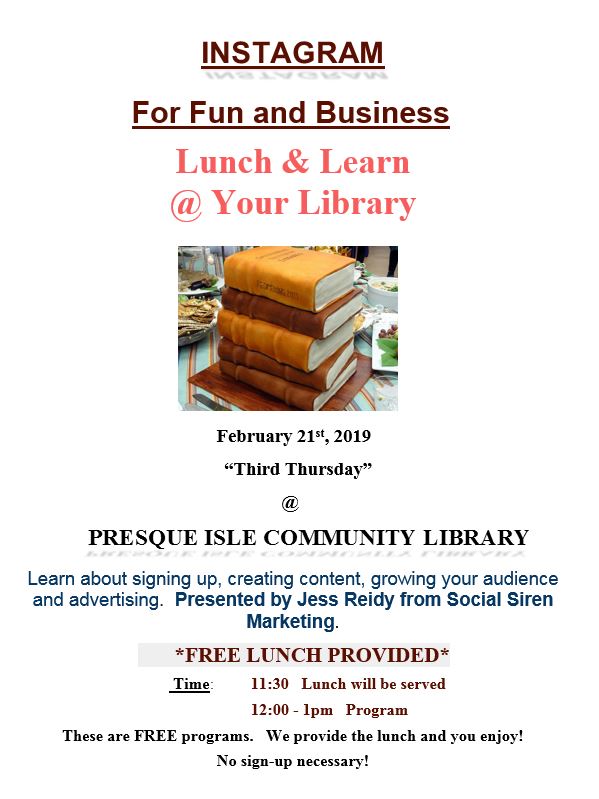 AT THE PRESQUE ISLE COMMUNITY LIBRARY – the next Lunch & Learn
Signing up, creating content, growing your audience and advertising.
Presented by Jess Reidy from Social Siren Marketing.
This is part of a new series called Lunch & Learn at Your Library. They are programs held every third …
Read More
Patterson, James                            The Chef
Deveraux, Jude                                A Justified Murder
Fluke, Joanne                            …
Read More