Author Talk – John Bates – Wisconsin's Wild Lakes
March 25, 2022 @ 1:00 pm

-

2:00 pm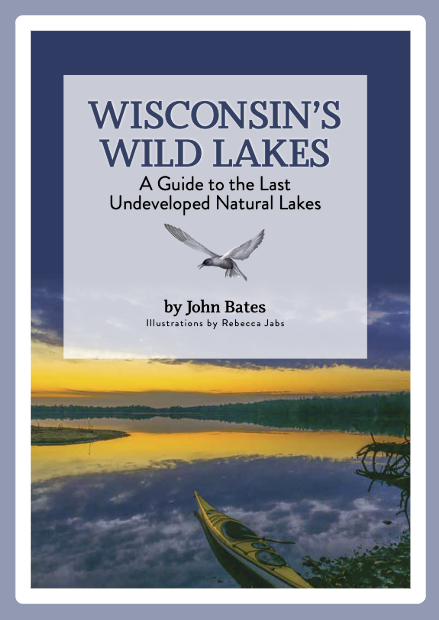 TIME TO BE DETERMINED
Of Wisconsin's over 15,000 lakes, very few wild lakes remain. These are rare places where remarkable peace and beauty abounds, and where native wildlife flourishes. Over the last four years, John Bates has paddled or visited nearly all of these remaining wild lakes, and he describes them in detail in this comprehensive, illustrated guide.
The book directs visitors to the 55 best wild lakes left in Wisconsin. Each lake has clear directions, a map, a detailed listing of its physical features, and a description of some of its ecological highlights. An additional chapter includes short descriptions and directions to 64 other wild lakes. Elegant color illustrations by Manitowoc artist Rebecca Jabs further embellish the book.
John Bates is the author of ten books on the Northwoods and Upper Midwest, and a contributor to seven others. John has been featured on Wisconsin Public Television several times and has been a frequent guest on Wisconsin Pubic Radio. He has worked as a state forest naturalist for the Wisconsin Department of Natural Resources and owns Trails North, a naturalist guide service. He also conducts outdoor classes for the Natural Resources Foundation of Wisconsin, Nicolet College, the North Lakeland Discovery Center, and many others. For thirty-one years he has written a biweekly column, "A Northwoods Almanac," for the Lakeland Times in Minocqua, Wisconsin.